About
Your partner for clamping systems
TechTEAM is a leading provider of high-precision clamping systems for CNC machine tools and equipment. We design, manufacture and install complex hydraulic, pneumatic and mechanical fixtures and we equally specialize in manufacturing parts, equipment and tools based on customers' designs. With our qualified staff, impressive number of completed assignments and implementations, the capabilities of TechTEAM have become broadly known on European markets, whereas our parent company - MetalTEAM - has been known as the leading supplier of clamping systems to the Polish market for many years.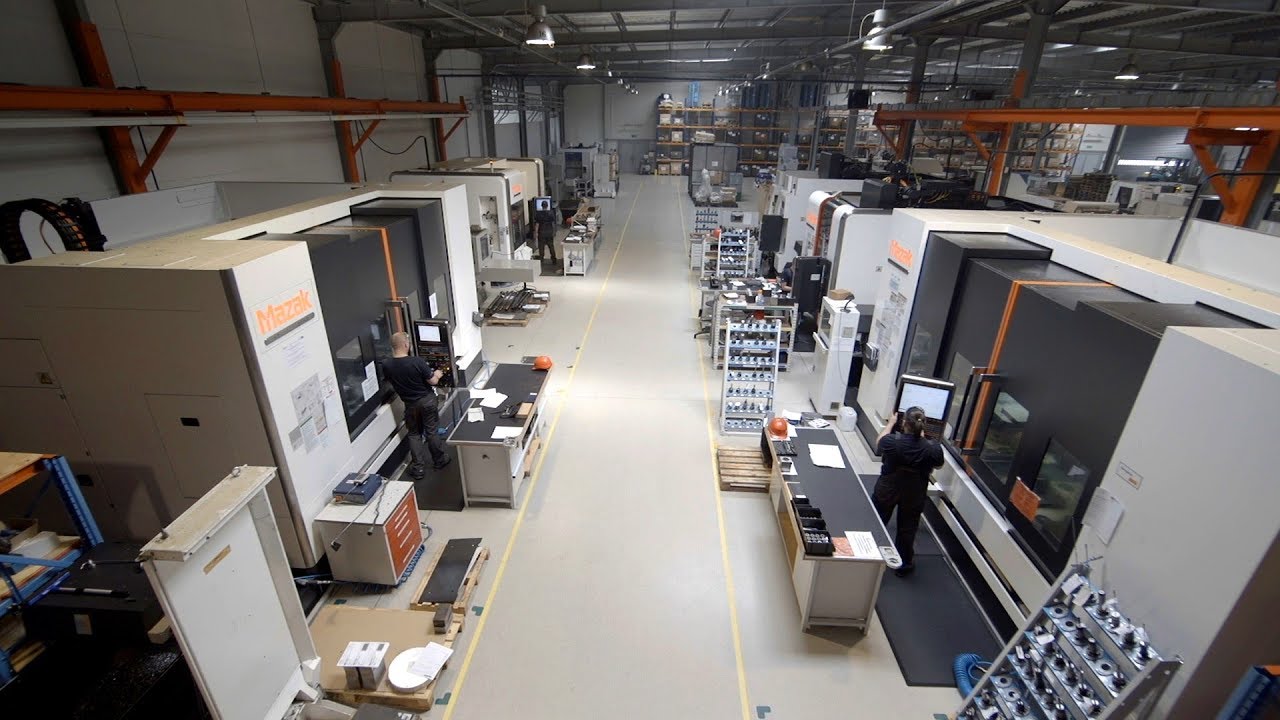 The people behind TechTEAM have been providing highest-quality manual and automatic clamping systems for over seventeen years. This extensive experience allows us to offer unconventional solutions, completing even the most difficult of assignments with utmost precision. Thanks to the competencies of our employees and our modern machinery, we are easily capable of producing fixtures for workpieces of both small and large sizes, processed with large forces, or even thin-walled workpieces susceptible to deformations.
The mission of TechTEAM is to supply our customers with fixture solutions, allowing to achieve maximum efficiency in the process of serial production of machined parts. Therefore, we continuously make every effort to ensure the highest, state-of-the-art quality of projects and services performed by us. We wish that our work provides for our clients a sense of safety when facing the challenges related to the completion of even the most demanding projects.
Practical experience and industry know-how
The knowledge of our engineers in the field of CNC machining results from extensive experience in selling machinery, starting up production in turnkey projects, and daily mass and unit production of workpieces on various machining centres.
We possess many years of practical experience in the aspects of workholding devices in mechanical machining processes on all types of CNC machines. We employ qualified engineers specializing in developing complete industrial solutions and fixtures designed to ensure reliability, repeatability and highest quality in the manufacturing process.
Professional software, modern machinery and technologies
With client satisfaction being the central goal of all our assignments, we provide complete solutions covering the fixture's design, manufacture and delivery, as well as its assembly and installation, including testing and production start-up. For this purpose, we created five internal departments continuously ensuring the successful completion of all orders: design engineerng, production engineerng, production, assembly and quality control.
TechTEAM design engineers work with Autodesk Inventor software, while our production engineers work with several different CAM systems. The company machinery includes a Wenzel measuring machine, as well as 20 CNC machine tools running in a production hall of over 4170 m2 area. Nearly all our machines are multi-axis machining units dedicated to the production of clamping systems.
Such advanced equipment allows us to produce systems conforming to highest global standards of our partners, as confirmed by the number of our current clients, including, among others: Fiat, Magneti Marelli, Opel, Daewoo, Borg Warner Tubo Systems, TRW, Kongsberg Automotive, Neumann Aluminium, Faist Light Metals, Saint Jean Industries.
Since we aim to ensure the full satisfaction of even the most demanding clients from the automotive, aviation or machinery industry, as well as continually increase the quality of services offered, we have obtained AS 9100:2016/ISO 9001:2015 certification, assuring high standards of both internal organization, as well as contacts with clients and suppliers. This certificate is treated by TechTEAM as responsibility to maintain operating standards, and as motivation for further work, in line with the principle of delivering top quality products and services to our clients.